Short term health insurance has gone through an exciting evolution since the passing of the Affordable Care Act.  Before the ACA going into place, the short term was a health insurance policy that you would use to ensure against major medical claims for a short period.  The most common use was coverage in between jobs.
Affordable Care Act Effect
With the passing of the Affordable Care Act, short term health insurance was becoming a product of the past.  The individual market quickly went to the exchanges, and many people were eligible for premium assistance.   This created very little demand for short term coverage.
By the second year of the ACA, people had real frustrations with the marketplaces, networks, & the skyrocketing premiums. Most people that were not receiving premium assistance started to look for options outside of the health insurance marketplace.
Suddenly, short term health insurance attracted a lot of membership because of costs, PPO network, and what appeared to be low out of pockets. This led to a lot of companies offering short term health insurance.
Short-Term Requirements
To be eligible for a short-term policy, one must go through medical underwriting, and these are where they can get denied for a preexisting condition. The medical underwriting is the reason the insurance coverage is a quarter of the price of ACA policies and why the insurance companies spend less than 50% of the premium collected on actual claims. Low consumer prices and high-profit margins created a short-term market.
In the last few years, there has been a lot of public confusion on short term coverage. This confusion was created by both agent distribution channels and people not willing to read the brochure much less the policy. Typically, the second to last page of the brochure will list most of the exclusions, but there have been additional coverages or situations where there was no coverage. The enrollment process has been a bit suspect where many completed an online enrollment with a couple of questions and a form of payment.
These enrollment procedures and the general public desperate for premium relief led to policyholders having significant issues when it came time to file claims. Post Underwriting became the primary technique of insurance companies to validate a claim. This is when the insurance companies look to deny a claim based on it being preexisting, they would order medical records from the last five to seven years. The medical records would take weeks to be released, which could lead to a disruption in care.
The Future of Short-Term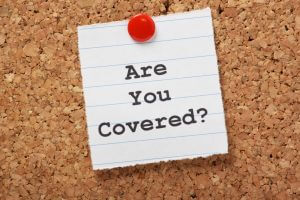 As we enter 2020, short term coverage has changed from both a coverage standpoint and length of the term. There has also been greater oversight by government bodies like the Indiana Department of Insurance.  The short-term plans must go through an approval process with the state like what permanent insurance plans are required to do.
The new policies have broader coverage and less a gray area exclusions.  In Indiana, you can now purchase a short-term plan that has a term of two years. This is a game-changer.
These policies are no longer just for healthy young people. We are seeing families of five purchase these policies.  The premium saving is enormous for those that do not qualify for premium assistance. A family of five may cost $1,800 a month on the exchange and still have a $6,000 deductible. That upper-middle-class family is spending $21,600 in premium and then potentially another $12,000 in out of the pocket expense. That's $33K a year in health care! It's challenging to stay in the middle class with that kind of expense. A short-term policy may cost $600 a month with similar deductibles and out of pockets. The family is taking on additional risk where coverage may be limited or not covered at all, but families have to look at the pros and cons.
The most important is you don't omit any health conditions on the applications. If the condition is listed and they approve you, there is a much higher chance of getting a denied claim covered.  If you are buying a policy to cover your family, take the time to read the brochure. Purchase the policy from a reputable carrier and broker that is local and cares about their reputation.