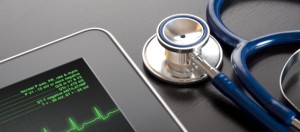 We are starting to see the impact of Obamacare, both the positive and negative initial outcomes. It depends on every Hoosier's individual situation to say if they feel joy or if they feel pain.
There is a lot of joy for Hoosiers that suffer from ongoing health conditions. This segment of our community is now able to get access to health insurance, which will lead them to receiving health care, sometimes for the first time in years. If you have ever been denied coverage then you know how frustrating this can be.  Those days are now over. Everyone is guaranteed issue and can not be carry the title of pre-existing condition.
If you have been priced out of the health insurance market, you may experience a lot of joy. With the Federal Facilitated Marketplace, you may be eligible for a subsidy which is going to reduce your monthly premium. We are seeing some estimates that the policy holder may not have a premium at all because the subsidy is more than the monthly premium. To go from not being able to afford a policy to getting a policy for free is extraordinary.
If you are healthy and do not qualify for a subsidy  you might be feeling pain right now. You have gotten a notice from the insurance company on how much your premium is going up in 2014, and these are very ugly increases. If you are a family of four, the new budget for health premiums is around a $1,000 a month.  This is creating a lot of pain for Hoosiers.
Small group health insurance premiums are going to feel a lot of pain also. There have been projections of 30%-60% increases. Most small companies can not absorb that kind of increase. Neither the employer or employee will be able to pay their portion of the premium. This could turn out to be a significant blow to small business. Small business owners are going to have to get really creative on keeping key employees. It's difficult right now competing with large companies on employees. In 2014, it may be impossible.
One thing is for sure: we are a part of the biggest transformation in health care history. Everything is going to change.