Group Dental, Life, & Disability
With any employee benefits offering, dental coverage has a high employee value.  We provide the most competitively priced dental plans with the broadest network access.
Group Health Insurance Indianapolis by Nefouse & Associates
Group Health Insurance Rates That Work!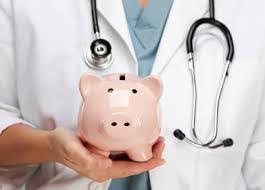 Nefouse & Associates, Inc is an independent insurance agency that specializes in health insurance and employee benefits. Since 1991, we have assisted businesses, individuals and families in obtaining the medical coverage that fits their needs. Insurance has changed a great deal over the last 30 years, but some things remain the same. Our dedication to our clients and helping them find the best plan for their needs has not changed. Everyone deserves high-level of service and that's exactly what we provide at Nefouse & Associates. Combining our experience with our dedication to our clients has made us successful in both the health coverage and employee benefits fields. We take our job very seriously because your well-being is an utmost priority of ours!
A Group Health Insurance Company that's the right fit for you.
The industry has been forever transformed by the Affordable Care Act (ACA). At Nefouse and Associates, we are one of the few agencies that have adjusted our strategies for both our group, small business and individual clients. We have studied the law to find solutions for our clients. We believe that we have found solutions within the Affordable Care Act. As many agencies continue to do business the same way that have prior to the Affordable Care Act, we know that the system has changed completely. We are in embracing this change to the market. Instead of being reactive, we are proactive.
At Nefouse & Associates, we have prided ourselves in going above-and-beyond to help the small businesses. We have spent years advising both new businesses and seasoned business owners on their approach to employee benefits. We know that as the market changes, so may your approach. Due to this, we will help guide you on what benefit philosophy may work best for your organization. We may recommend a strategy that is outside the box of traditional benefits. This type of suggestion can have a huge savings on insurance premiums. With some of our ideas, you will not hear from other health agencies. These are not just ideas; we have put these concepts in place. To some owner's surprise, they reduced costs and kept their employees happy.
Nefouse will find you affordable coverage
Helping individuals and families obtain coverage has always been a part of the variety of services that we offer. When the Affordable Care Act was passed we knew that these services would be in high-demand. With the Affordable Care Act, we can now offer guaranteed issued policies that cannot be denied for pre-existing conditions. Along with guaranteed issued policies, we now can offer plans that are eligible for Tax Credits through the Federally-Facilitated Exchange. This is an absolute game changer. We are now able to offer an affordable health plan through the exchange for lower incomes. We take pride in being able to offer coverage for those who have been priced out of the market. We know the struggles of the middle class and premiums since the passing of the Affordable Care Act very well and are able to offer you the best of bad solutions.  For high income families, we know that you do not want your medical providers disrupted. We can provide you with plans that will create no disruption in your personal well-being.
For large employers, we embrace taking your case to the market. There is nothing we don't like better than creating a bidding war for your benefits. We will deliver the best rates and coverage the market has to offer. We are known for creating huge savings for our clients. For Administration Only Plans, we will do everything necessary to reduce your medical claims costs. We are able to deliver the deepest network discounts and make sure you retain those discounts in the future years. Our approach to these self-funded coverage plans will create huge savings for the client. We know that employee satisfaction is also a big part of the equation to most business models. We will reduce your cost and, at the same time, keep your employees happy.