The health insurance industry in Indiana and the rest of the country has been offered the same health plan designs for decades. The last effective plan design was the introduction of the Health Savings Account (H.S.A.) in 2003. The H.S.A. is a tax advantage saving account allowing individuals to save money for medical expenses. The H.S.A. was designed to work with high-deductible health plans (HDHPs). A member would save on a tax-deferred basis and use those dollars to pay for medical expenses that counted towards the deductible and out-of-pocket max or for qualified medical expenses that are not covered by the insurance plan. For the last 20 years, every health plan has offered the same old plan designs—deductibles, co-insurance, out-of-pocket maxes, and co-pays.
We have a significant problem that has become widespread among all generations. Health Literacy
Health Literacy refers to situations where individuals have limited knowledge or understanding of their healthcare & health insurance. How should someone navigate a highly complex healthcare system when they don't know the basic terminology? They can't, leading to gaps in care which can result in a minor condition becoming life-threatening. A life-threatening treatment plan typically results in very high costs for members, employers, and health plans.
What are possible Group Health solutions?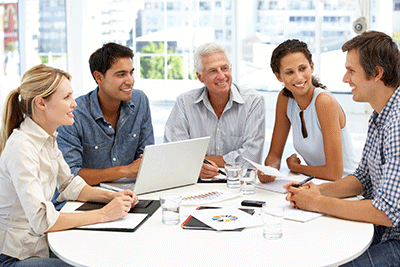 We have to offer Group Health plans that are easy to understand. This will require removing some standard components of health insurance to make them easier to understand. We have to remove any financial barriers to receive essential medical services. No cost to the member for – office visits, specialist visits, or preventive and diagnostic services. The goal is to catch and treat that minor condition before it becomes catastrophic.
We must promote using health insurance instead of viewing it as a safety net. We have to remove the member's cost for all generic drugs. Not just preventive medications but all generics. We have to change the way we search for health care. We should be able to search for healthcare like other goods and services.
A new lineup of Group Health insurance products has recently become available for Indiana. Employers now have options that are easily understandable and can remove gaps in care. Plans can be purchased on fully insured, level-funded, and administration-only platforms. There are solutions for small groups with just 15 employees on the plan. After 20 years of the same old options, it's time to think differently about what we offer employees. Contact us to learn about your options today!