May 11th, 2023, the national public health emergency has been lifted. The emergency order, which went into effect at the beginning of 2020, authorized the government to change all government, state, and private Health Insurance programs.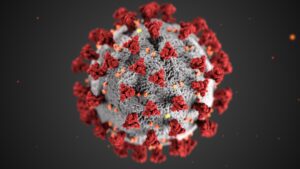 One area that was addressed was how the treatment of COVID would be covered under all health insurance programs—specifically the testing and vaccines. The public health emergency required all testing to be covered at 100%. Included testing at clinics, doctors' offices, and at-home kits.
With the public health emergency lifted, testing will still be covered under Health Insurance policies, but members may have cost sharing. Depending on your insurance policy, you may have to pay a copay, or it could apply toward the deductible. One trend is that most plans will discontinue covering the cost of at-home Covid testing kits.
Under the order, all COVID Vaccines and boosters were covered at 100% with no cost sharing to the member. Most Indiana health insurance contracts, either fully insured or large employer self-funded, will continue to cover the COVID vaccines at no cost to the members. All COVID treatments, either new diagnose or residual effects, should continue to be covered under Health Insurance contracts. Reviewing your current Indiana health insurance contract to confirm how treatments will be covered is essential. The contract may dictate that COVID treatments must be received from an in-network provider.
There are many Hoosiers that have significant complications from COVID. If you or a loved one have acute conditions, contact your insurance company, and they should provide resources to assist with the treatment plan.