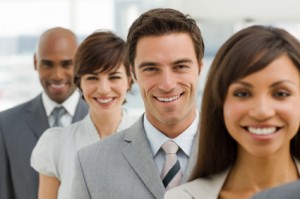 In 2014, we are going to have new options in the small group health insurance market. Under the new health care laws, we are going to see guaranteed issue in the individual market. This is one of the biggest aspects under the new law because now everyone has access to a health insurance plan. There will no longer be any medical underwriting questions. In the past, a small group employee had the choice to provide a group plan for multiple reasons: retention, attraction, and guaranteed issue.  Now, with the individual market changing, there is a new option on the table.
The new option for small groups is an individual plan with the employer giving a defined contribution.  That defined contribution is being distributed on a tax-free platform. So now the employer is giving a certain amount of money to their employees and then the employees can go out to market and buy what plan is best for them. This option makes great sense for the small employer that has under ten employees!
This approach is as controversial as it gets in the insurance world.  For some reason, the government does not want employers using this approach.  They do not want an employer's money being used to fund the purchase of individual plans. There have been multiple approaches using the current tax code to make this approach legal.
The last approach was using the Health Reimbursement Arrangement to reimburse individual health insurance premiums. The employer would give each employee a set amount of money per month and the employee would use that money tax-free for medical reimbursement under the tax code. Under the tax code, health insurance premiums are considered reimbursable expenses.
On Friday, September 13, Technical Release No. 2013-03  came out addressing this issue. This release states that one can not use an HRA to reimburse individual health insurance plans. The HRA must meet maximum dollar amounts under the health reform code. This is very confusing because the HRA is not a health plan, it's a medical reimbursement vehicle. Starting in 2014, the HRA can no longer be used to reimburse individual health insurance plans.
Zane Benefits has been the biggest promoter of the HRA concept. They were quick with breaking down of what this notice means. Here is Zane's view with another strategy on how this approach can still be legal.
The people at Zane Benefits will not give up; they will find a way to make this approach legal. The people of Zane believe in what they are doing and believe that everyone should not be dependent on an employer for health insurance. They are going to keep fighting for this approach.
Here at Nefouse and Associates, we like partnering with an outfit that believes in what they are doing. We like to see someone that is willing to fight, no matter what the odds. We want to have that relationship with that provider. That is not to say that this approach is not controversial, but it's nice to see a company stand up in what they believe in.