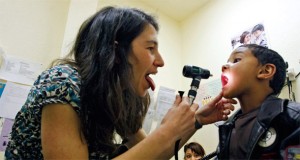 The new Indianapolis Health Insurance Exchange will go live in only one week!  Here at Nefouse & Associates, we are authorized to sell and service the exchange plans.
There will be four options of coverage: Bronze, Silver, Gold and Platinum. Under the Affordable Care Act, often referred as Obamacare, no one can be denied coverage due to pre-existing conditions.  The other huge benefit is the access to subsidies to lower your monthly premium. These subsidies will only be available through the Indianapolis Health Insurance Exchange.
We are predicting that you will enter an authorized quote engine (which we will provide) and that platform will guide you to the subsidy portal. Once at that portal, you will have the option to apply for subsidies. When your eligibility is determined, then you should be assigned some type of identification number and you would place this number on the health insurance policy. The federal government will then send money to the insurance company, bringing your monthly premium down.
So we are looking to major factors that are going to change the way we purchase health insurance. The first one is guaranteed issue, meaning that no one can ever be declined for coverage. The second factor is the access to subsidized premiums, making health insurance affordable to you and your family.
Currently in Indianapolis we have about 800,000 people without health insurance. It is being projected that about 300,000 take advantage of the new health care law.