Humana, based in Louisville, Kentucky, announced in March that it would exit the employer-sponsored group health insurance market in Indiana and Kentucky.
Most Humana group health business was in Flordia, Texas, Georgia, and Kentucky. They also had businesses in Ohio, Tennessee, Illinois, Missouri, Louisiana, Wisconsin,
Indiana, Michigan, and Arizona. It's been reported they have about 1 million members insured under their group insurance vehicles.
In their home state of Kentucky, they had less than 100K members; across the river in Indiana, they had less than 30K.
For industry insiders active in the employer group markets, this does not come as a surprise. In central Indiana, they dropped out of the Indianapolis group employer market almost two decades ago.
Anytime we witness a national carrier with name-brand recognition leave the group health insurance market, it impacts competition.
Why Does This Happen?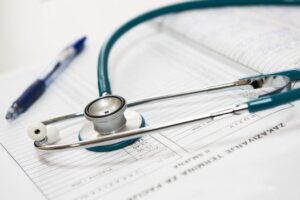 1. Financial Challenges: The insurance company might be facing significant financial difficulties, such as high claim payouts, low premium income, or investment losses, which make it unsustainable for them to continue operating.
2. Lack of Profitability: If the insurance company cannot generate a reasonable profit or achieve its desired financial targets, it might exit the market to cut losses and allocate resources elsewhere.
3. Competitive Pressures: Intense competition from other insurance providers can lead to reduced market share and lower premium rates, impacting the company, and profitability and viability.
4. Regulatory Issues: Regulatory changes or legal challenges that affect the insurance company, and its ability to conduct business can lead to its decision to leave the market.
5. Strategic Shift: The insurance company might undergo a strategic shift in its business focus or decide to reallocate resources to other lines of business that are considered more profitable or strategically important.
6. Operational Challenges: If the insurance company faces operational difficulties, such as inefficient processes, outdated technology, or inadequate customer service, it might struggle to compete effectively and opt to exit the market.
Any of these situations can lead to the carriers deciding to leave the market. Humana was most likely dealing with all of them.
Their network discounts with medical providers would have directly impacted the lack of profitability and financial challenges. If they did not have the deepest network discounts, then this would affect their ability to be competitive against other carriers.
What Does the Affordable Care Act Say About Exiting the Group Health Insurance Market?
The passing of the Affordable Care Act, this law created substantial administrative burdens on the group health insurance market along with cutting into their profit margins.
Operational challenges plague every large insurance company. Humman has restructured its employee benefits team at least 3 times in the last ten years. There was also a considerable investment in wellness for members who participated in the programs that had proven results in reducing healthcare costs. The problem is the
employees still have to participate, and if only 20% engage in the program, there may not be an ROI.
When it comes to a shift in focus, Humana has always been a government insurance company. This includes the senior, Medicaid, and veterans insurance products.
Indiana has seen its fair share of group health insurance companies leaving the market. If you are a human policyholder on the group health plan, you want to be proactive at switching the plan. Do not wait until the last minute. Contact us today!
Anthony Nefouse