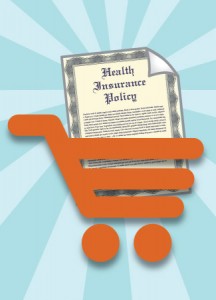 Exchange, no exchange, where will you be getting your health insurance?
Right now, most of the national carriers have decided to have limited participation inside the health insurance exchange. In Indianapolis's Health Insurance Exchange, we are only seeing four carriers that have submitted plans to participate inside the exchange. The only carrier that will be selling exchange plans through the entire state Anthem. So what does this mean?
This national carriers are hedging their risk to offer plans outside the exchange.
The carriers think that people who have household incomes around 400% of the federal poverty level will not want an exchange plan. Why? Well there are a lot of reasons why someone would choose to purchase a health plan outside the exchange, such as:
The subsidy isn't enough. A family may find a plan that is priced at the same level of premium after the subsidy is applied.
Plan design. Many Hoosiers are accustomed to having the freedom to design a plan that best fits their needs.
Network! This may be the biggest determining factor of why someone buys a policy from the exchange. All of the exchange plans look to be on an HMO network. HMOs are more restrictive than what most Hoosiers are used to and want. It will be very difficult for some parents to have to switch their pediatricians for their children; most people take the time to find doctors that they trust and won't be willing to switch. The plans off the exchange should have the freedom of the PPO networks.
Accessibility to doctors. There is some concern that the exchange plans could create a longer wait time to see a doctor. On a plan outside the exchange, you may have a much speedier response from your medical providers.
The plans offered outside of the exchange will have a guaranteed issue, which means no medical underwriting.  The application for these plans has been filed to the Department of Insurance and they look surprising simple to complete.  In the next few months, we should know the pricing for these plans offered outside of the exchange in Indianapolis.