Self-Funded Plans
What is a self-funded plan? It's where an employer provides health benefits to employees out of the company's own pocket. We have seen the introduction of self-funded plans for small groups in Indianapolis. Small employers are looking for options to try to control rate increases caused by the Affordable Care Act. The self-funded option is worth entertaining, but a small-business owner should approach the concept with extreme caution.
A self-funded arrangement is a sophisticated approach to group health insurance. People will try to simplify the approach to get new clients, or to keep existing clients. Buyer beware!
Beware of the details in the contracting. A self-funded arrangement may have more than a hundred pages that you have to sign off on. It you are well-versed in insurance contract law, it should not be a problem. Most small-group employers are not well versed in self-funded arrangements. Most small-group brokers are also not well versed in this area.
So are you entering a contract that is adding additional liability? YES!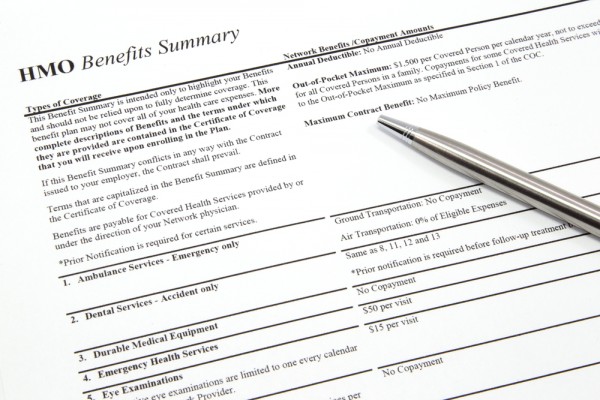 It pays to study the self-funded insurance contract before you sign anything.
A Closer Look at the Self-Funded Plan Contract
Contract definitions you need to pay attention to:
Aggregate stop loss: This is the total risk a employer will pay in one year in claims. It's just like it sounds: stop the losses. It is extremely important that you understand the total risk you are taking on. If you are a small group, is it worth taking on the risk of $20,000 to save $2,000?
Specific stop loss: This is the limit that you will pay for on one individual's claims on your plan.
Fixed costs: These are your administration costs for the third party to manage your self-funded plan. This will include your stop-loss insurance and broker compensation.
Run-out claims: This refers to claims that were not filed prior to the plan year.
Definition of a claim: Its extremely important that you know the definition of a claim in a self funded contract.
It Pays to be Informed
A self funded plan for a small company may be a good option. Take into consideration that it's a complicated insurance vehicle. The broker may not be well-versed in the plan contract. The Sales rep for the insurance company may not be well versed in the plan structure. You, the owner, need to align yourself with a broker like Nefouse & Associates that understands self funding.
Contact Us
To talk to us anytime about self-funded plans, or any other aspect of healthcare plans locally, contact Nefouse & Associates, or call us at (800) 846-8615.