The 2021 Individual Health Insurance open enrollment is in full swing.  Originally started on November 1st and will end on December 15th, 2021. Don't wait until the last minute to finalize your enrollment. History has shown that the marketplace will have problems in the last couple of days of open enrollment due to high volume.
With us being at the halfway point of the open enrollment, most of the glitches have been worked out on the marketplace and the insurance companies.  Some of the problems have been with the networks not showing correct participating providers. It's always a good idea to call your physician's off to confirm if they are participating in one of the Indiana individual networks.
The Individual health insurance options for Indiana.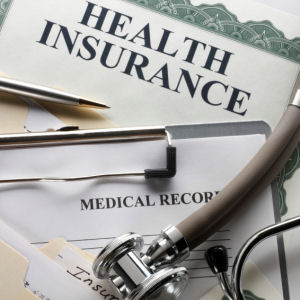 On the exchange aka marketplace aka Federal Facilitated Exchange aka healthcare.gov
We have CareSource and Ambetter offering coverage in all Indiana counties and Anthem is offer coverage in a few counties.
CareSource has the lowest costing plans. Ambetter has a larger network.
If your household income is under 400% of the federal poverty level, you could qualify for premium assistance.   If you are eligible, then the health insurance policy may only cost you about 9% of your income. If you are under 200% of the poverty level, then you may qualify for HIP 2.0 through the state.
Off-Exchange AKA outside of Obamacare
Anthem is offering an individual policy that is about 30% less than the marketplace. This policy does require medical underwriting to get approved but does cover preexisting conditions.
Ambetter- Is offering an off-exchange policy for the entire state of Indiana.  Little bit different plan designs, and the premium is less than on exchange offerings.
Short term policies- these are 60% less than marketplace plans but are medically underwritten. These plans do not cover preexisting conditions but can be the right solution for healthy Hoosiers.
Indiana is slowly starting to get more Individual Health Insurance options. If you qualify for premium assistance, then on the exchange is going to be the best option.
If you are healthy and do not qualify for premium assistance, then off-exchange may work from a cost standpoint. Once we can determine if on or off the exchange will work for you, then we narrow down the plan options. 
Contact us, and we will help you.