Group Health Insurance Guidelines
These guidelines are state specific to Indiana.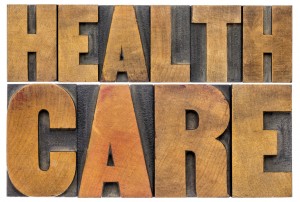 We have been receiving a lot of inquiries, about how a small group can qualify for group health coverage.
Here in Indiana and the rest of the country, there are a lot of independent consultants in the work force. With the passing of the Affordable Care Act, this allowed for a lot of seasoned professionals to start up small businesses or consulting firms. The ACA allowed people to get guaranteed health insurance, which really fueled this growth.
Now that individual market is unstable, along with narrow networks, small 2 & 3 life companies are looking to go back to Group Health Insurance. Here is a guideline on how to qualify for Group Health Insurance.
The first question is what is common law employees? "Under common-law rules, anyone who performs services for you is your employee if you can control what will be done and how it will be done. This is so even when you give the employee freedom of action. What matters is that you have the right to control the details of how the services are performed." IRS 
Group Health Insurance  Categories
One Life Groups    
C Corporations

Eligible if the group has other common law employee(s) who work 30+ hours/week
A spouse may be considered a common law employee if the group is a C- corp
Standard participation rules apply – 75% net eligible
All others (S Corp, LLC etc.)

Eligible if the group has other common law employee(s) who work 30+ hours/week
Spouses are not considered common law employees
Standard participation rules apply – 75% net eligible
Husband/wife groups?

C Corporations

Eligible if both spouses work 30+ hours/week

All others (S Corp, LLC etc)

Eligible if group has other common law employees who work 30+ hours/week
Spouses are not considered common law employees
If there are other common law employees, standard participation rules apply – 75% net eligible

Partnerships

A general partnership is a relationship between two or more persons who join together to carry on a trade or business. For the purpose of group insurance eligibility, Anthem recognizes only legal partnerships in which a written partnership agreement exists.
Must meet participation guidelines, 75% net eligible
Additional W2 employees not required
K1 paperwork accepted in lieu of UC1