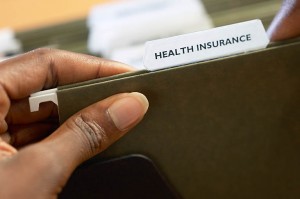 Under the new health care laws, many small business owners are entertaining the idea of dropping group health benefits. This isn't only happening here, but all across the country.
Right now, there are projections on group rate increases for everyone. These projections have many small groups looking at a 30%-60% increase due to the Affordable Care Act. The new law has some serious unintended consequences for small groups. There is no more underwriting on fully-insured health plan with less than 50 employees. This does help some groups but our young and healthy groups are going to get hurt.  There are projections on some group health plans where the premium is going to go up 120%.
So what choices do the owners have?
Here are some real life situations:
A group of 27 employees has a current premium of $160,000 a year. The company is paying $125,000 of the premium. Of the 27 employees, only eight will not qualify for subsidies inside the exchange. The owner decides to drop the group benefits and give raises to the eight key employees, saving the company $100,000.  This is real life. Yes, the employee may be inconvenienced with purchasing their own health insurance plan, but there is now guaranteed issue in the market place. This means the individual can not be turned down for an individual health plan. The health plan is also going to cover maternity. Guaranteed issue and maternity coverage has always been the attraction with a small group health plan. Now, the individual market offers the same, which makes the owner's decision easier.
How about a group of 10 employees that has a total premium of $86,000. The owner is contributing $65,000. They drop the current group health plan and give the employees additional compensation through an HRA, saving them over $35,000/year. Of the 10 employees, three will qualify for subsidies and they all qualify for guaranteed issue plans. Again, this is a real life situation.
These are the unintended consequences of the of  the Affordable Care Act. Small business owners have always felt an obligation to provide benefits to their employees, but with 30%-60% increases on the horizon, it's difficult to continue that way of thinking.
To make the transition from small group to individual for the employee, an owner needs an insurance professional that knows the market. Not only do they need to know the market, but they must be willing to help the employees on an individual basis. I am the insurance professional that is willing to work for you and your employees both on and off of the exchange. Contact me today!