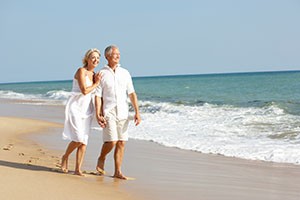 For this years' senior open enrollment starting November 15th, Nefouse & Associate will be offering health insurance options in the over 65 market.
The over 65 health insurance market, may be the most confusing health insurance market. Having been in the individual health insurance industry since 1998, senior health insurance is the most confusing for a consumer.
There are traditional options through supplemental policies. These policies can cover the out of pocket cost from Part A & B coverage. Supplement F has the highest amount of coverage as the insured will have very little if any cost sharing. They also have the highest premiums. These policies do not have prescription drug coverage.
There are additional options through Advantage plans. These plans have lower premiums and can offer RX coverage. These plans are very different than traditional supplement plans and resemble coverages that you would see in the under 65 market. Similarities are PPO & HMO networks, along with out of pocket maxes. It's extremely important to view the network access on the advantage plans.
Here at Nefouse & Associates, we are offering all options to our clients 65 and over. The main difference with us vs other brokers in this market is, we will offer you service after the enrollment. What I am seeing in this market, is most brokers offer nothing after the sale. Contacts us and we can help you.
If you want to look at Anthem rates check out the link below:
https://brokerportal.anthem.com/ehb/web/bkr/acc/agentconnect/ANTHONYNEFOUSE_2