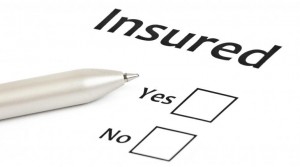 The Obama administration released 200 pages of Department of Treasury regulations last week. Inside these 200 pages was information about delaying the employer mandate. This is specific to companies with 50 to 99 employees and the delay is until January 1st, 2016.
This is a very big development and is being viewed as political even though they have tried to avoid it. The reality is there are certain industries that are unable to provide health insurance to their employees. These industries usually employ lower wage workers that are unable to afford any portion of the premium or choose to go without it.  This delay will help many of these industries cope with the new law. Businesses with more than 50 employees would have paid a fee of $2,000 per uninsured employee after the first 30 employees, as well as a fee for employees who receive a subsidy through the exchanges. This has been wide spread through many industries.  This new delay may be the beginning of making some changes to the Affordable Care Act law on the employer mandate.  It's possible that we could see the employer mandate requirements moved from 50 employees to 99 employees.  A small group is defined as under 50 employees but in 2016 that will be moved to 99.
"Much like the individual mandate, the business mandate is bad for middle-class families and will harm economic growth, but the answer to this problem is not random unilateral changes, stoking uncertainty," House Majority Leader Eric Cantor, R-Va. said.
Also included in the 200 pages of explanation is how to calculate the employer mandate requirement for companies over 100 employees. Businesses with more than 100 employees must offer coverage to 70% of their full-time employees in 2015 and 95% of their employees in 2016.
So far we know that companies with fewer than 50 full-time workers are already exempt from the rule. Volunteer firefighters, part-time teachers and adjunct professors who teach less than 15 hours a week will not be counted as full-time employees, according to a rule released Monday. There will be plenty of interpretation in this change of the law in the coming days.  The issue that will have to be addressed is, if these employees are not being offered coverage and they obtain subsidies, is the company penalized $3,000?
It is becoming more and more difficult for companies to make decisions based on this law when it changes daily.