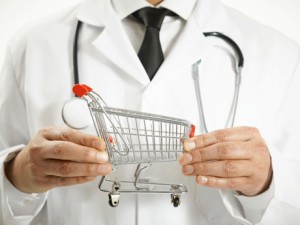 As the new healthcare laws take firm hold in the state of Indiana, we are starting to see the full impact on small group health plans. Small group health insurance has always been a challenge for many companies over the years due to cost.
Small group health plans are for companies that have less than 50 employees.
Small business owners were supposed to gain more choices and cheaper rates from the new online-health-insurance portals. However, they have been slow to select plans through marketplaces since the rollout started last fall. This can be attributed to several factors including technical problems and the administration's focus on recruiting individuals and families.
The small business exchanges were meant to offer an online-shopping platform where employers could sort through plans from insurers and offer one or several options to their employees. Employees would then select from the options their employer had chosen, and their rates would reflect any employer contribution. That's a different process than the one used by the exchanges for individuals, where people can select a single plan to cover themselves and, in some cases, their families.
Most of these healthcare plans are on a fully insured health contract. Under the new law, these plans no longer have medical underwriting. There are also additional mandates that the plans must cover. This creates some serious problems for most small companies. We are seeing an average rate increase of 57% on small group health insurance premiums. 57% is a significant increase not only to the owner but to the employees as well.
You, as a decision maker, do not have to accept this type of rate increase. There are other options for you! These options are going to be "outside the box" of traditional employee benefit thinking. If other consultants want to blame our current administration, that's fine, but we are working on new solutions.
Employers can apply for coverage through the small-business exchange at any point during the year, and those who are eligible to shop for coverage (firms with fewer than 50 full-time workers) are by definition exempt from rules that will soon penalize companies that do not offer plans to their workers.
Individuals have a limited window, which closes at the end of March, during which to purchase coverage for the coming year. Those who fail to secure a health plan may be subject to a tax penalty under Affordable Care Act rules. If you want a new solution for your group health insurance, contact us.