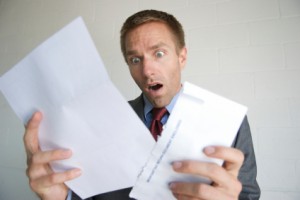 Ohio reveals high exchange rates under the Patient Protection and Affordable Care Act, according to this article from BenefitsPro.
The state of Ohio just released their projected health insurance increases under the new health care reform.  As Hoosiers, we should look at those price increases closely as we may be in the same situation soon. The Ohio Department of Insurance stated that health insurance premiums will go from $223 a month to $420. which is an 88% increase in cost.
Most people thought that the Affordable Care Act would lower premiums. Under the law, health plans now have to have richer benefits and much less limitations.  These mandates all lead to higher premiums. The way the law plans to help people is by giving them subsidies through the exchange. You can find out more about subsidies at our sister site, Indianapolis Health Insurance Exchange.
If you make less than 400% of the federal poverty level and do not have access to group health insurance, then you may qualify for subsidies. If you get the subsidies then you will pay a percentage of your household income in premium. This ranges from 2.3%-9.5%.  The subsidies are how the law plans to reduce premium costs.
If you are above that 400% of FPL, then you should prepare yourself for what is now being called rate shock.