Youth sports play a massive role in many parents' lives. We are constantly shuffling kids from practice, private coaching, games, training, and tryouts. We all hope our children will not need medical attention, but there is a high probability you will find it throughout a youth sports career. This is the story of my kids who play youth hockey and the difference in cost under a health insurance plan for the same procedure in two different states.
Youth hockey is a contact sport, and even with all the safety protocols, advanced helmet protections, and rules changes, collisions still occur. Whether on open ice or against the boards, those collisions can lead to injuries and concussions.  My two sons had concussions while playing hockey in different states and received the same treatment protocols from other hospitals.
I'm no stranger to PPO network discounts in the health insurance business. Preferred Provider Organization (PPO) is where an insurance company has negotiated discounted rates for medical procedures.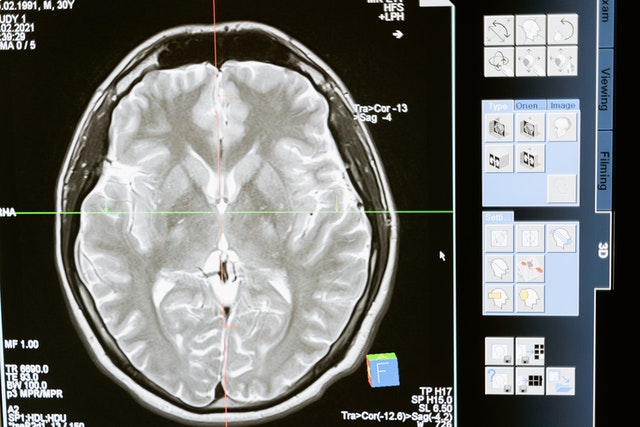 My oldest Son received a head injury in Muskegon, Michigan, at the Mercy Health Arena. He took an illegal check into the boards, aka boarding. This is where a defenseless player is hit or blindsided into the boards. This violent collision led to him being unconscious for a few seconds on the ice. The Muskegon Lumberjacks organization practiced all the safety protocols to ensure he was removed from play and protected from further injury. I then proceeded to take my son to the nearest emergency room for an evaluation, Mercy Health.
My middle Son received a head injury in Fishers, Indiana, at the Fuel Tank. He tripped and hit his head on the ice, resulting in being unconscious for a few seconds. The Jr Fuel organization also enacted safety protocols which removed him from play. We then took him to Riverview Health for examination.
The treatment for both boys was almost identical. CPT Code 73221- Diagnostic Radiology (Diagnostic Imaging) in an emergency room. The insurance plan was through Anthem of Indiana. The charges after the network discount were drastically different. 
Mercy Health- Total Charges $3,386
Riverview Health- Total Charges $2,884
The PPO network discount on these almost identical charges was drastic.
Mercy Health's charge of $3,386 had a network discount of $2,458, leaving me with a balance of $928.
Riverview Health's charge of $2,284 had a discount of $531, leaving a balance of $1,753
Anthem will rent other states' anthem networks to process claims. The Anthem of Michigan has done a much better job negotiating network discounts of over 72%, while Anthem of Indiana has negotiated just 23%.
Here is a perfect example of how Indiana Health Care costs are significantly higher than other states. The Hoosier healthcare system does not appear to be changing fast enough. These increased costs directly impact companies and employees regarding group benefits. 
Both facilities delivered a high level of care. The staff used the same equipment and appeared to be trained the same way, so there should not be this disparity with network discounts. 
In the end, both boys were OK, and the diagnostic services confirmed that. I had both boys wearing the highest-rated helmets that did give some additional protection. After two weeks of rest and some follow-up testing, they were cleared to play again.