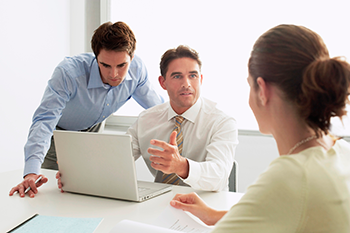 Plans went live for Indiana on healthcare.gov over the weekend.
Until the November 15th this is only for review. We have 7 companies offering a total of 75 plans with designs. Of the 75 planned designs, 6 are PPO, 1 POS, 7 EPO and 61 HMO. These are networks arrangements.
PPO = Preferred Provider Organization:
Most people in the state have experience with the PPO. On these plans you would have PPO Network, where most, if not all, the medical providers were participating. Then with most of these plans, you also had out-of-network benefits. If you want to get out-of-network, you could. For the health plans on the exchange for 2015, we have 7 PPO plans, offered by Assurant Health. This PPO plan is using the Aetna Signature Network. This is the most expensive plan on the exchange. If you qualify for tax credits and think you are going to utilize out of state providers this may be the best option.
POS = Point of Service:
This is a plan where you may have a narrow network but you still have an out-of-network benefit. Right now the only POS on the exchange is through Anthem. So for someone that wants a plan that has some out-of-network benefit but does not want to pay the highest premium. Then the Anthem POS is going to be the best option.
EPO = Exclusive Provider Organization:
This network looks similar to a PPO plan. This is because they can have a large network participation. The one thing about EPO is they do not have coverage out-of-network. UnitedHealthcare is the only company that is offering an EPO on the exchange. The network is very strong throughout the entire state. This plan is going to be your middle of the road plan from a cost standpoint, but if you want access to multiple hospital organizations, this is a good solution.
HMO = Health Maintenance Organization:
This type of network will only provide coverage inside the network. With this type of plan, you will have to have a primary care doctor, involved in every aspect of your care. This type of plan can also be referred to as a "gatekeeper". We have 61 HMO's for Indiana on the exchange. They are not all the same type of HMO. Some have very narrow networks, with only a couple of hospitals.
Buyer beware!
Do not go with the cheapest option.
Why?
The cheapest option only has 2 hospitals. So, if you need a surgery, it is possible you will have to drive 60 miles for it.
There are some HMOs where the doctors in their network are not accepting new patients.
If this seems overwhelming, please know that at Nefouse and Associates, we are able to help you with narrowing down the plan selection. We know there is no way anyone wants to analyze 75 plan options. We can narrow it down to 17 plans!
Then, with basic information, we are able to suggest the best 2 plans for your individual needs.
We can do this in less than 5 minutes. Here at Nefouse & Associates we have been preparing for this open enrollment since last year's open enrollment. If you are still reading this, then our FREE professional advice will save you time and headaches.
We will help you make the very best decision.
Tony Nefouse