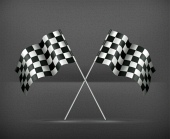 How could we related health insurance to the Month of May in Indiana?
The Indianapolis 500 brings in spring, with the open wheel cars whistling around the track. There is new grass on the little league field. How could we relate health insurance to the Month of May in Indiana?
After open enrollment, most people have obtained their health insurance plans. Coverage through an employer, individual plan, exchange plan, HIP 2.0, Hoosier Health Wise or even a short term. You would not have to think about health insurance unless you have had a life changing event.
Deep in the bellies of the insurance companies, there are actuaries working long hours trying to finalize next years health insurance plans. These wizards of math are crunching numbers, in complicated equations that the Affordable Care Act has created. An endless cycle of regulation and algorithms, if they make the wrong decision, it could cost their company millions of dollars and 100's of jobs.
The Month of May is when all health insurance companies must submit their plans to the state and the federal government for approval. The insurance companies will then start the clarifications with both state and federal actuaries on each layer of coverage. The plans will have to meet the actuarial value set by the ACA.
This is a very serious month for the health insurance industry. This is first step in preparation for the launching of next year's health plans.
As usually, I will retrieve all the health insurance filing for the state of Indiana. Then I watch as the actuaries communicate back and forth. Last year the government would not allow the carrier to issue the rate increases they wanted. The government forced the carriers to pull back. Now we see one carrier exiting the Indiana market, which is Assurant Health.
While the rest of us enjoy the beginning of Spring, the actuaries are setting the pace for next years health insurance plans and rates.