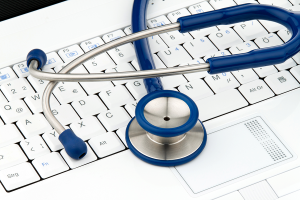 For companies with less than 50 employees and that have a ACA compliant group plan, renewals are difficult to understand.
Pre ACA group plans, renewals were based on claims and medical trend. Renewal rates were easy to understand, if you had a bad claim year, then you saw a significant rate increase. If you had 22 employees on the health plan, someone had cancer treatment, this led to a 34% rate increase. The majority of owners and controllers could understand that. That does not mean they were happy, but it made some kind of sense.
Small group plans under the affordable care act, are renewing under a different equation. No longer can an insurance company base rate increases off of a groups claim history. The health insurance companies are determining the rate increase under a different set of guidelines.
Claims Pooling
An insurance company is using the claims data from the state pool of small group health plans. They take the claims data from all of their groups covered in the state, then equate a % of increase based off those loss ratios. In Indiana, United HealthCare Small Group is adding about 7% based on claims pooling.
Medical Trend
Medical trends have always been included in rate increases for both small and large group. There is a big disparity on each insurance company medical trend. Anthem may have a medical trend at 8% and United Healthcare may have 5%. The Indiana department of insurance has challenged carriers on how they are determining medical trends, but that info was never made public. Anywhere from 5%-8% of your renewal is based on medical trends.
Just off claims pooling and medical trend, we are at 13% increase. It's getting ugly!
Plan Design
The carriers are looking at utilization they have on any particular plan design. If any particular plan design is incurring large losses, they remove it for the following year. Then the next closest plan design has a couple % increase, which is around a 2% increase.
Age
If you are running composite rates on your group plan, which most groups do over 10 lives, age has always impacted rate renewals. Pre ACA, we had age brackets so there was not an increase until the next bracket. If an employee turned 35, that creates a rate increase, but if they turned 34, that did not impact. Now under the ACA, every birth date has an increase in rates. Right now, we estimate that every year a small group is receiving a 2% increase because of age. Where this is having a huge impact is if the group adds new employees that increases the average of the group. If the group goes from an average age of 45 to an average age of 50, this increases the premium 10%. On a group of 20 lives, it's very easy to have this type of age increase by adding a couple of older employees.
Under the ACA, fully insured small group health insurance, could be going up an avgerage of 17% a year. For those companies that recruit new employees that are older, you could very easily be looking at a 25% rate increase.
Here at Nefouse & Associates, we developed strategies to reduce this burden on small companies.