All the health insurance companies that want to participate in Indiana's small group health insurance has submitted rates & plan designs to the Indiana Department of Insurance for review. These filling are for fully insured groups with less than 50 employees.
As always, it's going to be an interesting year under the rules and regulations of the Affordable Care Act (ACA).
Under the ACA, small group health insurance plans are changing every year.  This has led to frustration with many Indiana small group employers.  Pre ACA, a company, would purchase a health plan, and that plan did not change until the company chooses to change it.  Now, a company could have a $2,500 deductible silver plan in place, but the renewal is mapping them over to a new Silver plan that has a $4,000 deductible.   It's difficult for most people to see how a $2,500 deductible silver plan is the same as a $4,000.   
Under the ACA, the insurance company is forced to develop plans that meet an actuarial value that then indicates if they are Bronze, Silver, Gold or Platinum.  That actuarial value changes or is interpreted differently every year. Which leads to plan designs being a change in the small group health insurance.
We can't put all the blame on the ACA with the forced plan changes in the small group.  I believe that if a carrier has higher claims utilization on certain plan design, they discontinue that plan.
As we review 2019 Indiana's small group plan submissions, most of the cost information is listed in averages, which does not tell the full story.  If a carrier is introducing new plan designs, it's difficult to determine what the cost increase or decrease as compared to their prior year's plans.   When we look at the details, rates are determined by counties.  For example, Boone County could have a rate decrease on all of their Silver plans, while Marion County has a rate increase.   Then each plan design has a different cost, and some carriers will offer seven different silver plans.   The average price does not tell the full story.
2019 Small Group Submission
Anthem appears to have an average rate increase of 2.5%.

UnitedHealthcare appears to have an average rate increase of 8.14%

IU Health Plans seem to have an average rate increase of 7.21%
There are a handful of other companies that have filed, but their small group rates are so high that I don't think they are worth mentioning. Those companies don't want to compete in the small group market but submit plans, so should they wish to fight in future years there is less barrio of entry.
Anthem filing has decreased on specific plan designs as high as 9%.  In 2018, Anthem increased the cost of their small group on avg of 17%. That rate increase made them less competitive in the under 50 life market.   For 2019, Anthem is trying to get competitive based on the few small group carriers we have in Indiana.
UnitedHealthcare filling is difficult to read because it appears most of their 2018 small group plan designs will be discontinued.  New plan designs will be introduced, which could be a good thing. Last year, UHC offered plans that created many confusions.  They had Silver plans that 80% coinsurance but had different coinsurance levels for specific procedures like outpatient surgeries.  One had to dig deep into the summary of benefit chart to find these carve-outs.  As with Anthem, specific metallic level plans and counties have a different rate increase, so again the plans must analyze for costs and coverages. 2018 UHC was anywhere from 17%-8% cheaper than Anthem.  This led them to pick up a much more significant market share in Indiana small group.   UHC also offered a true multiple-choice option for the small group. This strategy appealed to a lot of small companies, where their employee had different health insurance needs.   With 8% average rate increase, Anthem & UHC should be comparable from a price standpoint.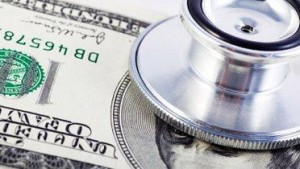 IU health plans are the HMO which IU health has ownership in. With their average rate increase, they should be below both UHC & Anthem.  In 2018, IU health plans have cost about 7% less than the competition, but that is for a health plan with access to only IU providers.  Indiana small group employers have shown some reluctance to move to a true HMO. The 7% saving has not been enough.
Under the ACA, we see a reluctance from many carriers to compete for small group business. This lack of competition has led to just a few fully insured options. It's not usually for a small group to switch back and forth between UHC and Anthem. With network access being similar along with plan designs, a small group should take advantage of saving 7%. This back and forth strategy are simplified by using benefit administration platform, which streamlines the enrollment process with the least amount of employee disruption. 
Indiana along with the rest of the country has seen a considerable influx of level-funded/partially self-funded plans enter the marketplace. These options have created substantial cost saving for small groups that are overall healthy.  Level funded allows a group to get lower health insurance costs by going through underwriting.  Groups with as few as five employees are eligible.  The level funded option on average saves a group around 20%. That savings can be even higher if the group has a high amount of dependent participation.   
2019 will be another challenging year for small group health insurance.  An owner will wont to be proactive with their insurance offering by starting their benefits review at 90 days before the renewal.