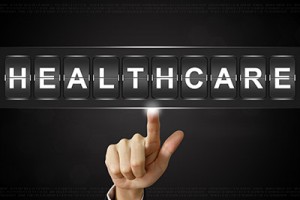 2017 individual and small group health plans have been submitted for review. There is very little good news to report about.
United Health Care exiting the market is the biggest blow to network access for Indiana. The UnitedHealth Choice & Choice plus were actually employer based networks. Off exchange was the last Individual PPO network with choice. On the exchange was an EPO network. These networks were designed for small groups, which gave members access to the majority of medical providers.
Why Did UHC pull out?
We have now seen multiple carriers pull out of Indiana and the rest of the country, this has to do with decision making based on pre ACA knowledge. Humana & Assurant both offered PPO plans similar to UHC's. In a post ACA market, that leads to only one thing, higher medical costs. If a consumer has doctors in 3 different networks, there is a higher probability they will have higher claims. UHC had this knowledge, but were unable to act on it, until it was too late.
UHC took on a large national footprint for distribution of the individual plans. This led them into markets where there were extremely high risks and this risk was unknown.
The bottom line, leadership took on too much risk which lead to financial loss. Once the risk was on the books, they could not remove it. Actually they created adverse selection by being the most expensive in the market. This leads to only the high utilizers staying on the plan and no low utilizers joining because of the cost.
As with Humana & Assurant, the only move UHC could do was to drop out of the individual health insurance markets.
Impact to Indiana?
The loss of UHC will have a huge impact on Indiana residents. For those members that have doctors in multiple networks, you may not be able to replace that access. The Hoosiers that live on the border of another state, may experience a loss of access to those out of state providers. For those who want to able to get a second & third opinion, that option may be over.
For individual health insurance in Indiana, you have to elect an HMO. A family might have to choose to use one family doctor for everyone, the pediatrician will have to participate in that network and the OBGYN will also have to be in network.
When shopping for health insurance coverage, it may be more about the medical facility that the health plan is associated with. If you are eligible for tax credits, then your plan could be an even narrow network.
Silver Lining with limited access?
If you no longer have access to multiple health networks, then the insured might want to build a relationship with their doctors. Creating a relationship with one's doctor may not only be a necessity, but a requirement to insure a higher level of awareness on your family's health care.