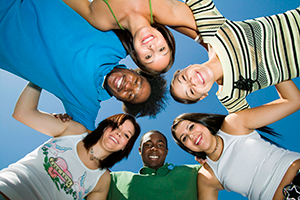 Here at Nefouse and Associates we believe in helping everyone. It does not matter what your beliefs are or who you are married to, our services are open to everyone.
There's a lot of confusion on health insurance coverage for same-sex couples in Indiana.  Under the Affordable Care Act, in order to apply for coverage under one policy, same-sex marriage has to be legal in the state.
We have been instrumental in helping couples receive equal rights when it comes to health insurance. With the legalization of the same sex marriage in Indiana, this has allowed us to insure same couples under the same policy. We believe that we were the first insurance agency to do this in Indiana.
What We Did
When we filled out the application, we listed the couple as married and filed joint taxes, which led them to qualify for tax credits.
We able to get tax credits for the couple but we were able to cover them under one plan
Our original strategy was to place coverage under two different policies while taking advantage of the tax credit. When we came to the end of the federal application, we were able to place the couple under one policy. This was a great moment!
The couple was able to get a policy with a $750 deductible with a total monthly cost of $123.
I feel that we were part of the equation that is Equal Rights for everyone here in Indiana.
Whatever your beliefs or religious view are, we will help you with your health insurance or your employee benefit package. We believe we have an obligation to help everyone to make our community a better place. If we can accomplish this by educating people on health insurance and health care options, then we have fulfilled our obligation.
Tony Nefouse