One question we field almost on a weekly basis is: "What is health insurance going to cost if I retire before 65?" Under the Affordable Care Act, it is not an easy question to answer because everyone's situation is different.
When trying to budget for individual health insurance it's important what time of year you decide to retire. Other factors include both incomes, out of pocket expenses, and policy effective date.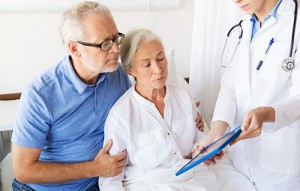 For Indiana and the rest of the country, an early retiree will have access to the federally facilitated marketplace to purchase an individual insurance policy. One can qualify for premium assistance if their income is under 400% of the federal poverty level. If you retire in the middle of the year, your yearly income could be above that threshold. This would disqualify you for premium assistance. If you retire at the beginning of the year, your taxable income could drop, and you could qualify for assistance. Premium Assistance can be the difference of paying $400 or $1,400 a month per couple depending on when you retire.
The time of year in which you retire could also impact your out of pocket maximum. If you or your spouse have paid toward your deductible or out of pocket maximum. You will want to elect Cobra continuation for the rest of the year. An individual policy will not give you credit for having already paid into your deductible.
From a health insurance standpoint, an early retiree should consider retirement at the beginning of the calendar year.
In 2020, individual health insurance options for Indiana are from just two carriers CareSource & Ambetter. Both carriers only offer their plans through the federally facilitated marketplace. Click here to use our tool to review your options.
If your household income is above 400% of the federal poverty level you will not qualify for premium assistance. With an early retiree, your taxable income may drop below that 400%, which would make the monthly cost more affordable.
For a 60-year-old in Marion County, the lowest costing plan without assistance would cost $716 month. With a projected income of $40,000, your monthly cost drops to $105 for the same plan with assistance. That is a big difference especially if there are two members of the family to be insured.
When it comes to the plan designs, these Indiana health insurance plans have large deductibles and out of pocket maxes. The lowest deductible being offered is $950. This would cost a 60-year-old $1,273 a month without premium assistance. The lowest costing plan would have a $7,700 deductible. Most of the time electing Cobra for 18 months may provide a better plan at a lower cost.
Network access with individual plans may have limitations. It's important to research each individual carriers' network. Be sure to confirm you are searing the correct network with your provider. Even if a physician shows in your network, you may want to call their office to confirm. It's not unusual to have a physician listed as in the network, but who has chosen not to participate anymore. When it comes to retirement, you want to save as much as you can where you can, so it's important to check all of your options.